Pampelion Golden Sun, a dandelion coffee drink for special moments

650 Kč
Availability:
94 In stock
REVIVE WITH DECAFFEINATED DRINK 
Discover the magic of delicious, finely ground roasted dandelion root based on a unique Czech superfood whose secrets were  known to our ancestors. A natural helper in protecting our health. It may help your digestion, livers, kidney, lowers sugar in blood and cholesterol. The coffee is delicious as an addition to ETERNAL SYRUPS.
For corporate clients, the company logo can be placed on the drink label.
Why the Eternal Flower Coffee Collection is special:
ENVIRONMENTALLY FRIENDLY ROASTING TECHNOLOGY
"BLEND FLUID" – COFFEE IS NOT OVER-ROASTED
with ESSENCES & HERBS & FLOWERS
EXCEPTIONAL TASTE & AROMA
POSITIVE EFFECTS FOR THE BODY & MIND
Weight: 80 g
Dandelion coffee is rich in nutrients. It contains large amounts of vitamins A, B, C and D, calcium, potassium and antioxidant flavonoids. The lightly roasted version has a nutty taste and a roasted aroma. The brown colour resembles the colour of freshly roasted coffee. However, because it does not contain caffeine, it is also suitable for children, pregnant women and nursing mothers. It lowers blood sugar and drinking at least 2 cups per day regulates type 2 diabetes mellitus.
Dandelion - a superfood straight from our garden.
The herbarium also tells us that dandelion can have a positive effect on the function of the liver, lymphatic system, gallbladder and pancreas and improve skin quality. It also acts as a strong antirheumatic and diuretic. It dissolves kidney and urinary stones, lowers blood sugar and cholesterol levels and high blood pressure. It contains a significant amount of inulin - a polysaccharide with prebiotic properties, which is the most important food for intestinal bacteria. This means that dandelion can contribute to keeping your gut flora balanced. It is also used to treat the dreaded cancer.
Its regular consumption brings great benefits because it is rich in nutrients with large amounts of vitamins A, B, C and D, calcium, potassium and antioxidant flavonoids.
So it's time to stop seeing the dandelion as a weed, as it is literally the blooming sun of our health.
Depending on the preparation method, you can enjoy this coffee hot or cold. Dandelion for your health.
Ingredients:
100% roasted finely ground dandelion root
Preparation:
4-7g per cup
Recommended daily dose:
1-3 200ml cups of coffee drink per day.
For the best effect, we recommend drinking regularly for at least 3 months.
Personal recommendations for preparation:
Although dandelion contains a lot of bitters, its taste is not too bitter. You can enjoy the natural
bitterness of unsweetened coffee with a nutty flavour.
Filtered: you get a strong nutty flavour and aroma. Because of the grinding method and the consistency of the roasted root
it is not suitable for a lever coffee machine.
Chilled drink: one coffee per 0,5 l of cold water with ice.
Coffee ceremony.
When love comes together.
Yoga Time Namaste.
Pampelion Golden Sun.
Quality is guaranteed: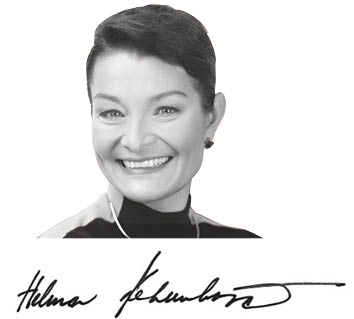 Address:
Agentura Helas, s. r. o., Na Poříčí 1040/10, 110 00 Praha 1, Česká republika
Mission:
All proceeds from the sale of this product are donated towards the development of the concept of Building a Proud Czech Republic and the activities of the Helas Business Platform.
This coffee is appreciated by everyone who enjoys coffee and likes to try new unique things. In this case, however, it is also about the idea of solidarity with Czech producers and brands, values and excellent workmanship.